Meet the Team
Flanagan's totalhealth Pharmacy, Shop Street, Galway

---
Clodagh
Clodagh is the owner and Pharmacist at Flanagan's totalhealth Pharmacy, Galway City. Clodagh is a Galwegian and loves working as a pharmacist. She graduated in 1999 and purchased Flanagan's totalhealth Pharmacy in 2008.

---
Andrea
Andrea is originally from Claremorris and qualified as a Pharmacist from Trinity in 2008. She works between Flanagan's totalhealth Pharmacies in Galway City & Headford. She has the best smile and is well liked by all of the customers.

---
Geraldine
Geraldine is from Belmullet and has been working in our pharmacy since 2006 .She qualified as a Pharmacy Technician in 2012 and is wondeful with customers offering expert health advice.


---
Caroline
Caroline from Galway joined our team in 2010 . She manages the front of shop and has a smile and a listening ear for all our customers.


---
Niamh
Niamh is our part-time Pharmacist originally from Ballinasloe. She covers weekends, holidays and any extra days in the pharmacy.


---
Aisling
Aisling is another Mayo lady from Castlebar .She is studying in NUIG and works with us at the weekends.

---
Tina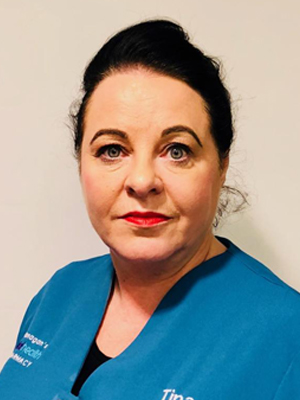 Tina is also from Galway City and has been working with us since 2011. She is our singing counter assistant and in her spare time leads the Mervue Folk Choir.